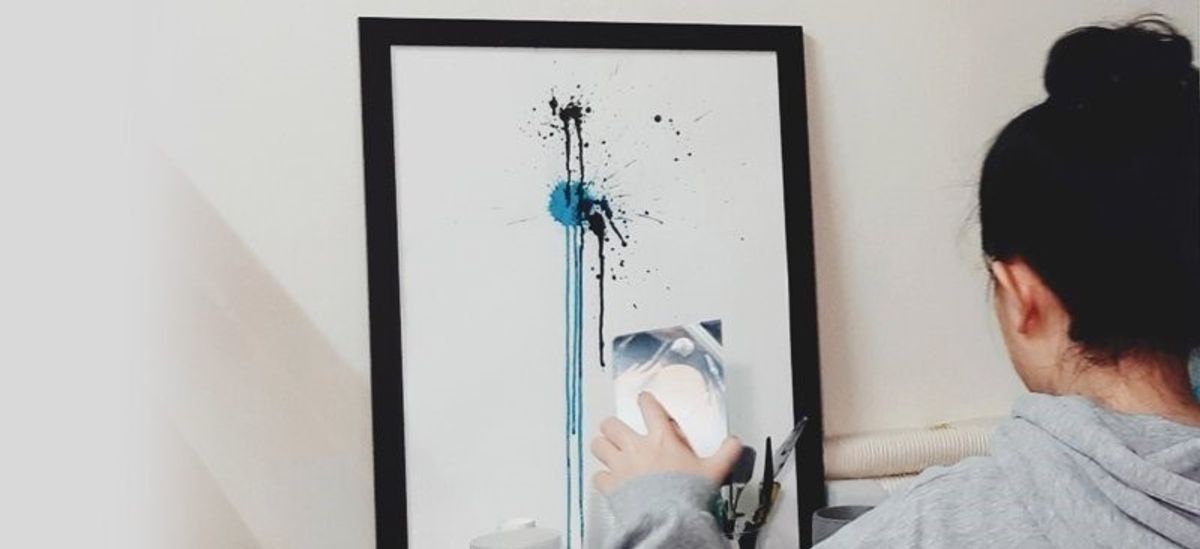 KUALA LUMPUR: For artists in general, inspiration comes from many sources.
"I came across this resin artist, Ann Upton, and I watched videos of her making resin art," she tells FMT, adding that she felt inspired to try her hand at it as well. Within a year, Loo had taught herself the difficult and time-consuming process of creating resin art. "I made countless mistakes," she recalls. "That's why it took up to one year for me to come up with something that I was finally satisfied with. "I didn't have any teachers to guide me, so I had to learn from my mistakes by myself and figure out the problems I was facing."
Loo was mesmerised by the beauty of resin art after she chanced upon the works of a resin artist on Instagram. Today, Loo designs gorgeous ocean-themed resin art pieces that have made quite a splash on social media. "Since young, I have been passionate about art and design. I didn't think of selling them at first because I was just experimenting and having fun," she says.
"The best part about working with resin is that I always get unpredictable outcomes. Every piece is unique, handmade. Look at each wave. Even I can't predict how each one will turn out." Even though she can choose the colours she wishes to work with, the very nature of resin means the final product always manages to surprise her. On a whim, she shared her initial resin artworks on Instagram, and soon, messages began pouring in, asking if her artworks were for sale.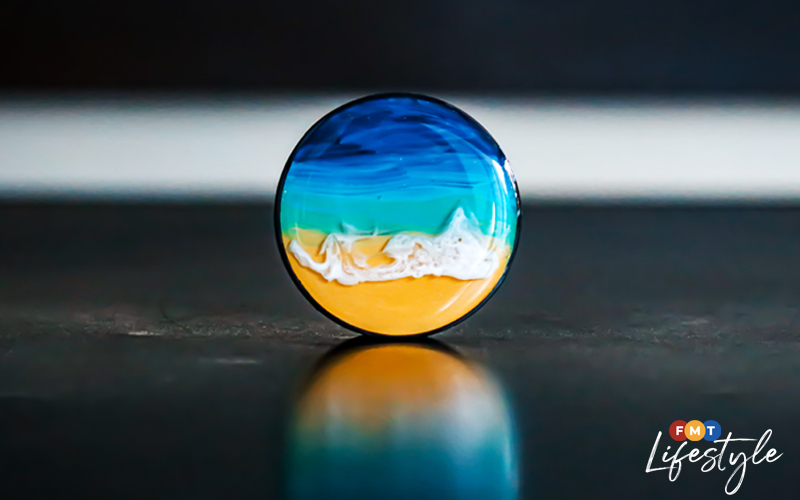 Sensing an opportunity to venture into business, Loo set up her own little enterprise in August last year, a one-woman operation named Undrart, where she sells her nifty artworks. It certainly helped that her parents were delighted with this pleasant turn of events. "My parents have always been supportive of what I do. They were like, 'If you like it, go and do it.'" While her initial range of products was limited, Loo has been hard at work expanding her capabilities and skills by attempting other types of resin art products. As of now, Undrart sells anything from clocks to necklaces to phone grips to pendants to trays to wall art. She also accepts commissions from customers who desire custom designs, although this largely depends on how realistic the request is and whether she is up to the task.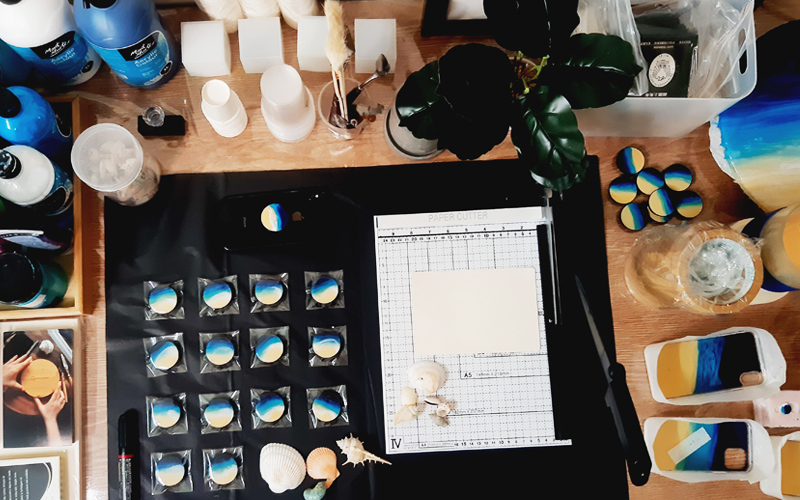 At the time of writing, Undrart is featuring a collection of beach-themed and galaxy-themed artworks as these natural elements have always fascinated and inspired her. "My art revolves around natural phenomena like waves, the clouds, the galaxy and maybe in the future, the Northern Lights," she says. Her artworks are a true labour of love as resin art is a tedious and time-consuming medium. For one, resin takes a long while to dry, with a single piece sometimes taking up to 72 hours to fully dry out. Clearly, it is not a process you can rush. "Each piece has different layers of resin, and one layer can take some 24 hours to dry, after which I can add another layer," she explains.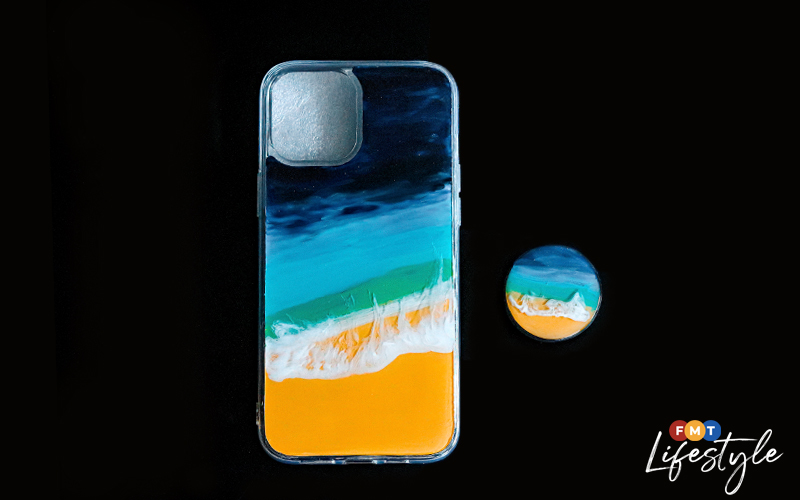 But resin art is not the only passion that occupies the time of this talented young woman. Besides designing her own artwork and running Undrart, Loo is also a university student and works part-time. Despite having her hands full, she is still determined to see her passion project through, now and into the future. "I plan to work for myself, working on something that I like, instead of working in a company," she says. "I can't guarantee the future, perhaps I may move onto another niche or another material but I will always come back to art."
Full article on FreeMalaysiaToday: https://www.freemalaysiatoday.com/category/top-lifestyle/2021/10/12/artist-designs-ocean-themed-resin-artwork-for-sale/